Who are We?
LearnGames is a company that unites the talent of design and the art of programming to create corporate projects of high professional level, always offering the best solution to the business and education sector.
Was founded 3 years ago and our team has over 8 years of experience in design, animation and programming, as we are always taking international training courses to improve our professional skills and are continually researching new tools to improve our products and the services offered to our customers.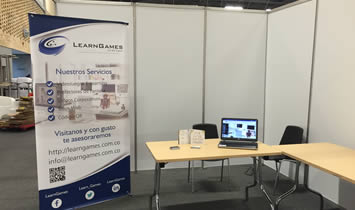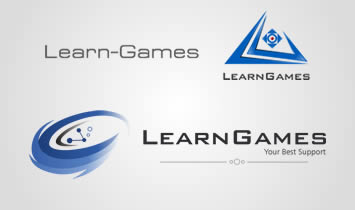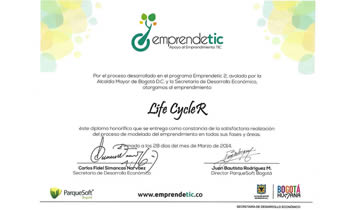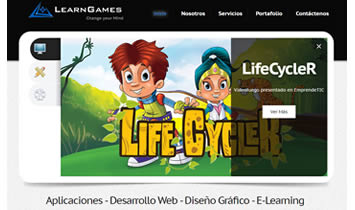 Mission
To offer a variety of services and products to our customers with total commitment, seriousness and transparency in the required solutions and that the clients see us as their trusted partner to grow together in the market, where work ethic and mutual respect prevails.
Vision
Always being an innovative company, using the latest technological techniques, tools for projects development and always using the best practices of organizational climate through goals to motivate our team, resulting in a quality service to our customers.
Our Process
Agile Methodology
1. Reception
All customer information is received to meet your need through a more effective service to meet your goals.
3. Development
Once the project is approved by the customer, we define a start date and completion date of the development, which we classify as a goal and also notify the customer of the step by step process of everything that is being done to prevent errors by 90% at the time of delivery.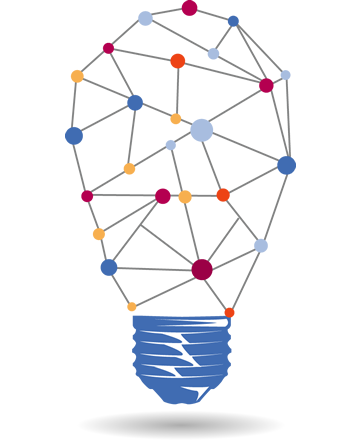 2. Definition
Technical and functional scope, type of service, cost, schedule and delivery times are defined to develop the required solution.
4. Delivery
Once We get the feedback from the customer, the corresponding adjustments are made and proceed to the final delivery of the service required, ready for launch and execution.
We guarantee the performance and quality through our agile methodology that optimizes time and minimizes errors of development of any service or product, for that reason we do not run, just do things right.
The most requested services
Many of our customers and multinational companies are satisfied with our work ethic and results of the projects and continue to believe in us as the leading provider of technology services and design giving us a score of 90/100 of recommendation and trust for our timeliness and quality.
Below are the most popular services requested by our customers:
Screen Savers
Web Sites and Landing Page
Corporate Videos
Applications
VideoGames
New Horizons

- Market entry in Miami and Utah - USA
- Participation in the Fair of Young Entrepreneurs in Corferias with the Mayor's office of Bogota.
- 2016 Conference Maloka venture.
- Corporate Video for ComWare 2016 Convention.

Customers and Partners

- Game "Dina Adventures" for the Libertadores University.
- Rating of 90/100 ComWare as a supplier of highly recommended.
- Application "Bogotá Como Vamos" developed together for Nutshell Studio
- Corporate Video for ComWare 2015 Cancun Convention.

New Customers

- Participation in the program EmprendeTIC 2 the Mayor's office of Bogotá between 100 entrepreneurial companies.
- VideoGame "Guardianes" for the Libertadores University.
- Corporate Video for ComWare 2014 Panama Convention.

LearnGames is founded

- Official LearnGames Foundation.
- ComWare, SicYa and the Libertadores University as new customers.